Grow your Digital Presence
Don't lag behind in this Digital World
The world is digital now, everyone uses the Digital Platforms for their Business Growth. In the world full of experts and hardworking professionals. Digital Platforms are the fastest way to reach your target audience.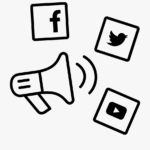 Social media marketing is the technique of growing website traffic or attention into social media sites for the Growth.

We have an experienced team of designers. which will help you provide on time requirements.
We have an experienced team of Cinematographers, which will help you provide on time requirements.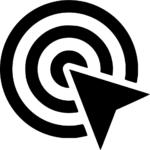 It is an internet marketing , used for lead generation purposes. 

Rank your google business page in search results.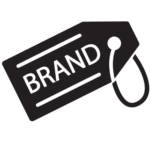 We look up to your business and its future expansion. We help you to grow in market by providing you essential branding requirements.
Benefits of going digital
With​Today the world is digital now, everyone uses social media. This evolution led social media to become largest platform for the evolution of small scale business to achieve a great value in the market.
With social media you can offer better customer service through customer comments, concerns, repeat exposure and questions via Instagram, facebook, twitter, pinterest and Linkedin.
It provides you brand recognition around your company's values, benefits, advantages and help you in creating value.
It continuously helps you to improve organic search results (Google,Yahoo, Bing) and traffic by broadcasting content to a wide range of interested readers.
Customers can validate your business on social media and its helps you in creating value of your business.
Its a great platform to establish authority for coaches, consultants, authors, speakers, and other service-based businesses by sharing great content, answer questions, and serve your audience, and you will inevitably build loyal fans.
You can track your growth and gain the competitive advantage by providing your consumers with the value they want in better way.